← Trois Impromptus (Three Impromptus)
Das Hohelied der Liebe – Rezitativ und Arie (Canticles of Love – recitative and aria) →
Sonate (Sonata)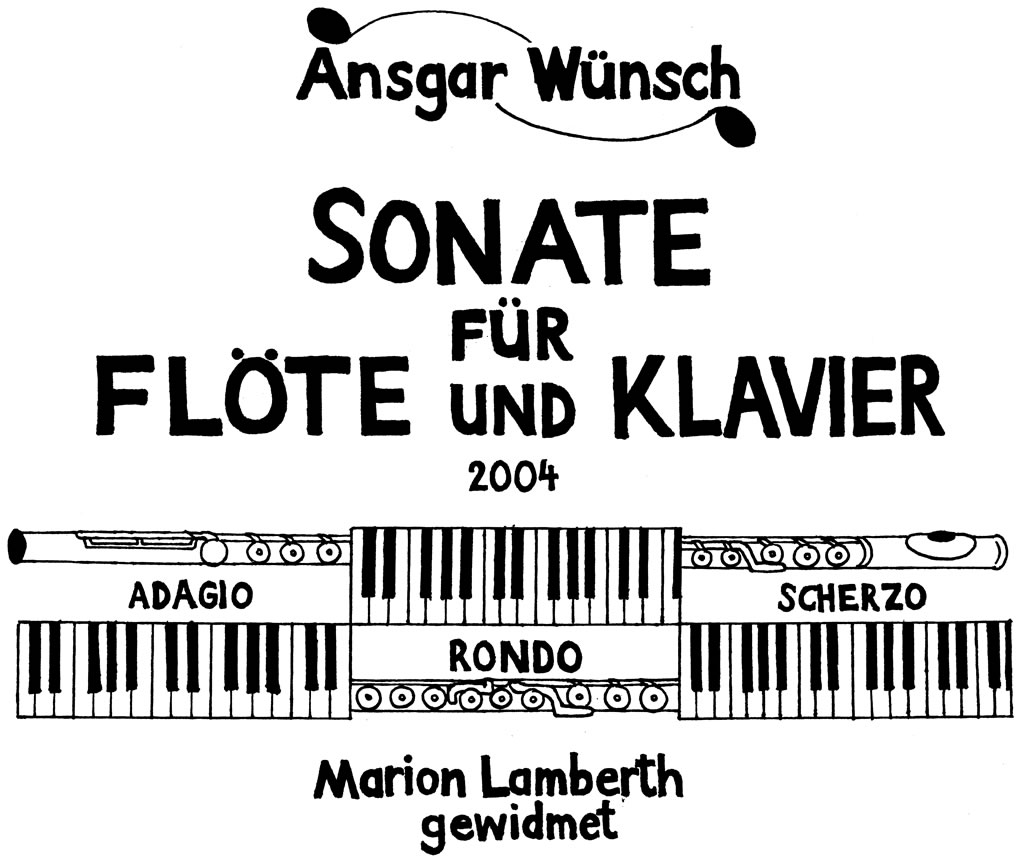 Setting
Flute and piano.
Period of creation
2004-06-12 to 2004-12-31.
Movements
Adagio – Rondo, moderato mobile – Scherzo, allegro giocoso
Duration
15 min (4+5+6).
Commission / occasion
Commissioned by the Department of Contemporary Music at the University of Music 

Franz Liszt

 Weimar (Ger).
The sonata for flute and piano tries to combine traditional types of musical form with the tonal language of free atonality.
The longing Adagio begins with an expressive exposi­tion of the thematic material (ABA'), develops this material in a playful centrepiece and ends with a re­ca­pi­tu­lation in terms of a flute and a piano solo.
The jovial Rondo consists of 3 rhythmical thematic parts – each with interchanged roles – and of 2 medi­tative verses which discuss the interval of the minor third. A fan­fare-like introduction and a thematic­al­ly related coda build the framework.
In the Scherzo, two cool polymetrical scherzo parts are contrasted by a trio and a coda which lead the list­en­er into new sound spheres.
2005-07-04
Eric Simon Thanbichler (fl) and Vanda Albota (pf)
University of Music 

Franz Liszt

 Weimar (Ger)
2005-04-20
Eric Simon Thanbichler (fl) and Vanda Albota (pf)
University of Music 

Franz Liszt

 Weimar (Ger) – world premiere